Why study in Germany?
Germany is a higher education paradise. German Universities are ranked very highly and offer countless courses to choose from. These globally valued degrees promise a high employ-ability. Moreover, Germany has a long and rich history, a vibrant and dynamic lifestyle, mixing the modern and the classics. Every year thousands of students from all over the world throng to German Universities and as per the latest official estimates there are over 3.5 lakh foreign students seeking university degrees every year.
Following are some of the reasons to study in Germany:
Nearly all German public universities have free of charge.
German Universities stand among top 100 World's Best Universities
Germany offers countless degree courses designed to suit everyone's interests
Germany education emphases on dual aspects of learning, such as theory and practice,
Germany is a great place for career-building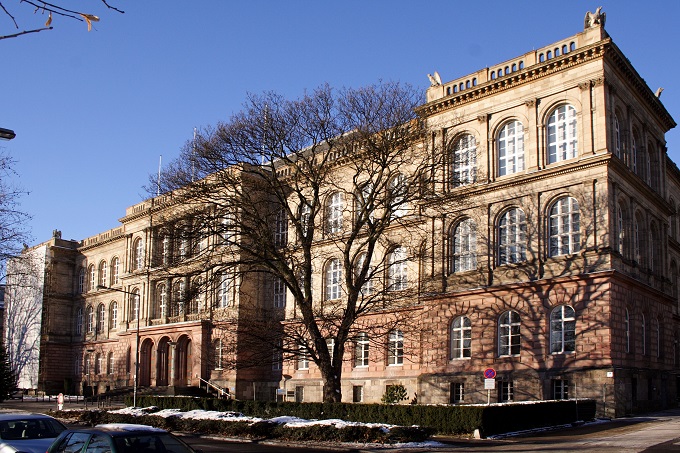 MBBS in Germany
Studying MBBS in Germany has many barriers and challenges to overcome but at the same time, it also offers an outstanding opportunity for the future. To begin with, only the universities called Medical Universities provide the courses in Medicine. Also, due to the highly specialized nature of the course, there is a countrywide fixed number of seats which all students can apply to. Hence Admission to medical universities in Germany is extremely competitive. While best grades in school board exams will play a role, greater weight-age is being attached to a person's CV, motivation, and personal commitment in the universities' selection procedures. Also, all medicine courses at the undergraduate level are taught in German and hence excellent knowledge of German language becomes necessary for students planning to take up medicine at Under Graduate level in Germany. There are around 37 Universities offering nearly 80,000 seats in total.
Is Studying in Germany really free?
Even though Education in Germany is practically free, one has to consider the living expenses that need to manage by an international student during the college days.  It is important to know that Germany has a high living standard and consequently high monthly living expenses. The fact is that foreign students while studying in Germany, need to cover these expenses on their own. The average estimated amount of expenses for an international student in Germany is nearly 750 Euros/month; this can be reduced to 600 Euros/month by choosing cheaper accommodation.
Common ways to finance living expenses in Germany:
Parents, family or guarantors support – Parents or other relatives might decide to financially support your living costs during studies by providing a monthly financial assistance, also a guarantor (German citizen) might be your eligible funding source,
Obtaining an International Scholarship – There are several scholarship opportunities available for supporting financially your costs while studying in Germany, offering full and partial financial support during studies in Germany. However, many scholarships apply exclusion for medicine studies.
Working during studies – This is the most common funding option chosen by international students and if you are considering using this option there are several facts and legal limitations you should recognize which are as follows:
International students are eligible to work in Germany while studying
Students are not allowed to work more than 20 hours a week
There is an exception if your job is as a student assistant, or research assistant at the university, where exceeding the limit of allowed hours of work it is not seen as a problematical issue, however, the Alien Registration Office of the town where your university is located must be informed
It is not preferable for students to start working in the first semester, as there is a certain time needed to get adapted to the study program and working might have a negative impact on your studies.
Since studies in Germany is very tough, demanding, and time-consuming one should really look at different options of financing and not depend solely on on part-time work.
Eligibility Criteria/ Requirements
The basic difference between India and Germany is that in Germany a student should have completed 13 years of schooling before going into MBBS, unlike in India which requires 12 years of study. Hence the 1-year shortfall has to be compensated by studying in a Studienkolleg – foundation course for one year that leads to a Feststellungsprüfung – university qualification assessment examination. With these results, applicants can try again for a spot in a medical program. Also, a student is also required to show proficiency in the German Language.
Further adding to these two, is the Test for Medical Studies (TMS) or Test fur Medizinische Studiengange. The test, designed to test the aptitude of a student for studies in chosen lines of medicine, dentistry, etc. is an entrance examination and is mandatory by many top Universities. While many others may not ask for it, a TMS would help a student get precedence over a student who has not written the same. For instance, if two students with equal Abitur score or high school score and language proficiency apply to universities in Germany the student who has written the TMS would be given preference. Also, even if the other student has a better high school score, still the student with TMS would be given the seat first. Hence, applying for and passing this exam is an important step to pursuing your medicine from Germany.
Summarizing the same, here's what all is required by students:
High school diploma or an Abitur equivalent by studying an additional 1 year in a Studienkolleg.
German Language Proficiency Certificates. The minimum grade required across many is at least B1.
Test for Medical Studies. As mentioned above, this is an aptitude test that tests the student's aptitude for the special courses of medicine, dentistry, pharmacy, and veterinary sciences.
How many years does it take to get an MBBS in Germany?
In Germany, a regular MBBS course lasts for 6 years and 3 months. MBBS in Germany covers four main stages:
Stage 1– Pre-clinical section (2 years or 4 semesters)
Stage 2– Clinical stage (3 years or 6 semesters)
Stage 3– Practical year (1 year and three months)
Stage 4– State Examination and Approbation
As of now, only the following 3 Universities are approved by MCI.
Hamboldt University
Philipps-Universität Marburg
University Heidelburg
Hamboldt University
The university remembered its beginnings and the ideas of Humboldt and other contemporaries as part of its 200th anniversary from 2009 to 2010. It presented itself as "The Modern Original". The alma mater entered into a dialogue with the city of Berlin and made science, research, and teaching tangible. The University has undergone many changes in its 200-year history. After an extraordinary process of self-renewal and restructuring after the political change in 1990, it has won outstanding scientists from East and West, both at home and abroad. The Humboldt University in Berlin has been one of the eleven universities of excellence in Germany since 15 June 2012. In the second phase of the Excellence Initiative, it successfully scored in all three funding lines and received a great deal of recognition with its future concept "Education through Science: Personality – Openness – Orientation". Even in international comparisons, the university achieves top places among the ten best German universities. The scientists research socially relevant topics and questions of the future and communicate the results to the public. Humboldt University uses all its resources to be a place of outstanding research and teaching.
Philipps-Universität Marburg
Philipps-Universität is not only a German university steeped in tradition, but it is also the oldest university in the world that was founded as a Protestant institution in 1527. It has been a place of research and teaching for nearly five centuries.  Nowadays there are around 25,000 students studying in Marburg – 12 percent from all over the world. As the most tradition-rich university in Hesse, the Philipps-Universität unites groundbreaking research with exemplary support for young scholars and researchers, with an attractive academic offering in a charming setting with a medieval historical city center. The scholarly focus of the Philipps-Universität – with 12 Leibniz Prize winners, one of Hesse's leading research institutes – is on the fields of infection and tumor research, synthetic microbiology, material sciences, cognitive and applied neurosciences, language dynamics research, biodiversity and climate research, and conflict research.
University of Heidelburg
With more than 600 years of education and research in medicine, this is one of the oldest medical oldest universities in Germany. The Heidelberg Campus uniquely unites scientific institutes and clinics of the University Hospital, offers extensive opportunities for cooperation with faculties of life and humanities at the University, and at the same time maintains established cooperation with internationally renowned in-house and non-university research institutions. With a lively campus, continuous development of teaching, interactive research atmosphere, and cooperation with excellent partners the University is hopeful to continue to make important contributions to the well-being of patients in the future.
For total guidance contact us on 8939065605.